SEO SERVICES IN BANGLADESH
Want SEO Services in Bangladesh for your website? Then we have the SEO experts who have been working last many years and ranked multiple sites/blogs.
We provide:
CONTACT US
Free Consultancy
A Digital Marketing Company Trusted By 200+ Professionals
About SEO services in Bangladesh
There are many SEO services in Bangladesh, but not all of them are good. In this article, we will recommend the best SEO service provider in Bangladesh that can rank your website in google search results. 
SEO stands for "search engine optimization." It's a process that increases the visibility and ranking of your website in search engine results pages (SERPs).
Most webmasters believe that SEO is important, but they don't really understand what it involves or how to do it. That's why I wanted to write this article. In it, I'll explain what SEO is and how you can improve your website's ranking in search engines.
First, let's define SEO. SEO is the process of optimizing a website so that it can rank higher in the search engine results pages (SERPs). The higher a website ranks, the more likely people are to find and click on it.
There are several different factors that determine a site's ranking in a search engine, but at its core, SEO is all about improving the visibility of your website. That means making sure your site appears first when people search for specific terms.
The term "SEO" is short for "search engine optimization." It's the practice of making your website as visible as possible to search engines so that it shows up higher on search engine results pages (SERPs).
There are a lot of ways to achieve SEO, but the most common techniques are optimizing your website content and on-page elements like titles, meta descriptions, and keywords. You can also use off-page techniques like link building and social media marketing.
There are a lot of factors that go into optimizing a website for search engines, so it's important to have a knowledgeable consultant help you plan and execute your strategy.
There are basically three types of search engine optimization (SEO): on-page, off-page, and link building.
On-Page SEO is making sure your website looks good and is easy to navigate. This includes things like making sure your site has clean code, title tags and meta descriptions that are keyword research, using correct H1, H2, and H3 tags, and avoiding duplicate content.
Off-Page SEO focuses on creating links to your website from high authority websites. You can do this by submitting your website to relevant directories, writing quality articles that promote your website, or by paying for links.
Technical SEO includes optimizing your website for different devices, such as desktops, tablets, and mobile. This might include making sure your site loads quickly, using responsive design, and using fonts that look good on all devices.
If you're looking for a quick and easy way to improve your website's search engine ranking (SEO), then you may want to consider hiring a professional SEO service. There are a number of SEO services available in Bangladesh, and each has its own strengths and weaknesses. Here are some tips on how to choose the right SEO service for your needs:
1. Do your research: Before you hire any SEO services, make sure you have an idea of what your goals are. Are you looking to rank higher in specific search engines? Increase traffic to your website? Improve brand visibility? Knowing what you want will help you determine which services are best suited for you.
2. Know your competition: Once you know what kind of results you're hoping to achieve, it's important to understand your competition. Find out which keywords they're targeting, what their websites look like, and where their traffic is coming from. This information can help you decide which services might not be as effective for your site.
3. Be realistic about expectations: Just because someone claims they can rank your site higher in Google doesn't mean they can do it overnight – or even within a few weeks. Expectations should be set early and consistently monitored throughout the process.
4. Pay attention to the details: Although it's important to have a general idea of what you want, it's even more important to have a specific plan for achieving your goals. Make sure the SEO service you hire is able to provide you with detailed instructions and checkpoints along the way.
5. Be prepared to be flexible: No two SEO campaigns are ever going to be exactly the same, which is why it's important to be open to changes and willing to adapt as needed.
Overall, it's important to remember that SEO is a process – not a solution. If you're looking to improve your website's search engine ranking, then hiring a professional SEO service is the best way to go.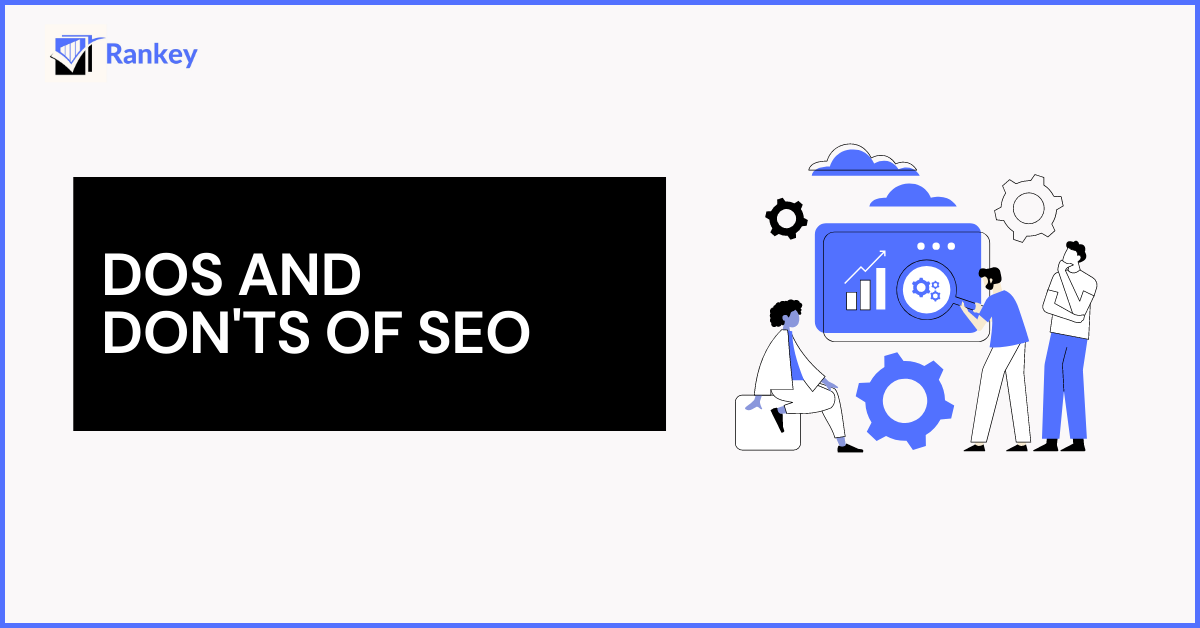 Google has made it very easy for anyone to get a high search engine ranking (SERP) for their website. However, not all methods of SEO are created equal, and some can actually do more harm than good. Here are a few dos and don'ts of SEO that should be kept in mind when planning your website's SEO:
Do research on the keywords you want to target before starting your SEO campaign. This will help you determine which ones are the most important and valuable to your site's audience.
Do not spam your site with non-relevant keywords. Google is known to penalize sites that flood its search results with excessive amounts of unrelated keywords.
Always use appropriate titles and headings for your pages. Make sure they accurately reflect the content on that page and keyword targetted pages.
Do not overspend on paid advertising or other forms of spamming your site in order to improve your ranking. This will only backfire and damage your credibility with potential customers and webmasters who see your site as spammy or unreliable.
Use effective link building techniques to encourage other websites to link to yours. Quality backlinks from authoritative sources.
Avoid using any techniques that could damage your site's reputation or accessibility. This includes using deceptive URL structures, hosting malicious files, or employing intrusive ad networks.
Monitor your site's SEO progress regularly and make necessary changes to your strategy as needed. Constant tweaking is key to succeeding with SEO.
In this day and age, SEO is more important than ever. Unfortunately, many small businesses don't have the budget to hire a professional seo company, or they simply do not know where to start. If you are in this situation, then I have some good news for you: You can still get great results with a little effort on your part. In this article, I will teach you how to optimize your website for search engines using free tools and resources. Once your website is optimized, all you need to do is put in the work to promote it – and that's something that any business can afford to do.